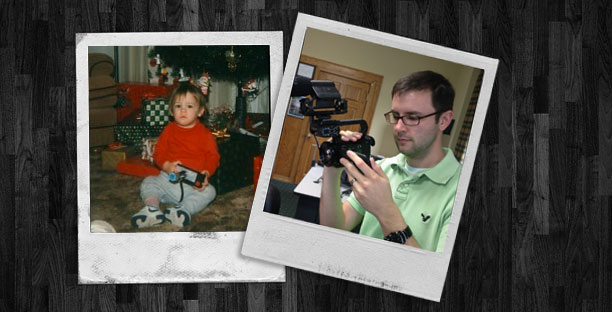 Thank you for visiting!
Little Josh Productions was began by Josh Curd. Films are one of the loves of his life. When he was younger, he looked forward to the weekends because he knew Saturdays meant going to the theater with his aunt. Visits to Blockbuster and Video Box Office were also weekly events. Movies were and are a way to escape to Never Neverland or Willy Wonka's Chocolate Factory.
The first time Josh used a camera was during Christmas 1995 at his Grandmother's house. It was one of those huge ones that you put a VCR tape into. It was like walking around with bricks on your shoulder, but he loved it. When Josh got home from his Grandmother's, he immediately began making "movies." He even built a miniature set out of toilet paper rolls for a Star Wars movie.
From stop-motion wrestling toy videos when he was 11 to short films in high school and college, Josh has been creating videos for years. He first began using Windows Movie Maker and now uses Final Cut Pro X. Instead of the VCR Camcorder, he uses a Canon DSLR. The equipment and experience may have changed, but the love for film and creating with a camera has not.
Little Josh Productions' team has many years of experience with the following:
weddings
business
real estate
music
live events
green screen
We will work with you and make sure you are satisfied with the end result. Please visit the contact page if you have any questions and want to learn more. Consultations are free, so don't be afraid to ask!
Thank you!